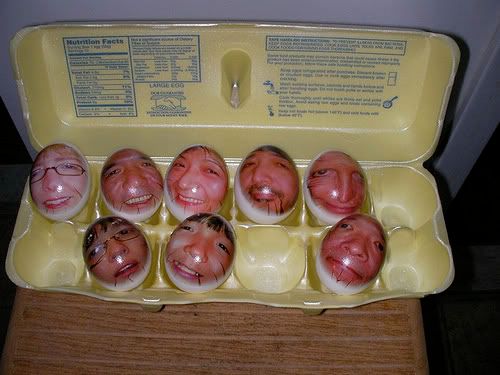 Here's a few things I have loved that I have spotted on Flickr lately. My computer crashed before I had a chance to record the links so – PLEASE – if these are your images, let me know so I can attribute and link to you. They are both really great ideas.
1. A new sampler for the modern age: QWERTY and web icons. How genius is that? Plus who doesn't appreciate the quote, "Thank you, Internet, for letting me observe so many crazy people from a safe distance."
2. Decoupage family face eggs. A little freaky and possibly narcissistic (search for your own image eggs, maybe?) but also quite fun and original. Maybe next Easter!