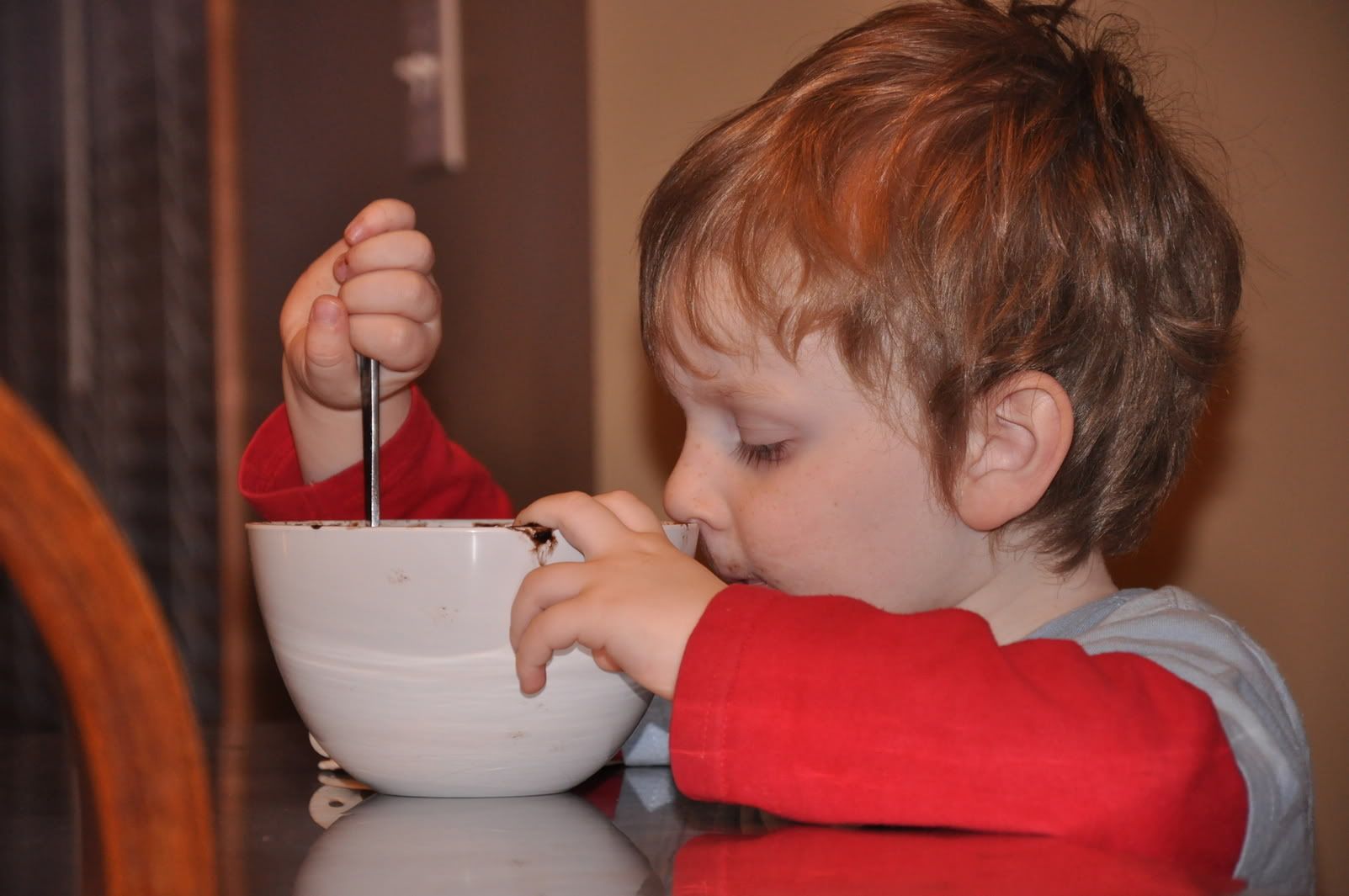 We've eaten healthy for a solid week. Talk about withdrawal. No sugar, no bread, no refined anything. It's about time for a breakdown and if we're going to do it, we're going to do it right: namely, hot fudge brownie. This recipe is originally titled "Down in the Dumps Pudding" in the A Family Raised on Sunshine cookbook by Beverly Nye. We heart Mrs. Nye. She has given us wonderful recipes over the years and this is, hands down, the best hot-fudge-ice-cream-brownie-combo topping ever. Promise. Stake my life on it. Give it a try!
Down-In-The-Dumps Pudding
Beat together:
2 cups flour
1 1/2 cups sugar
4 tsp baking powder
1/2 tsp salt
4 T cocoa
Stir in:
1 cup milk
4 T vegetable oil
2 cups chopped nuts (we omit this usually, even though we love nuts)
Spread mixture in ungreased 9 x 13 inch pan.
Blend in small bowl:
2 cups packed brown sugar
1/2 cup cocoa
Sprinkle over top of batter.
Pour 3 cups hot water over all. Bake at 350° F for 45 minutes. Serves well with ice cream. It comes out like a brownie with hot fudge underneath (it's magical and divine!). Hope you enjoy it and let me know if you do give it a try.