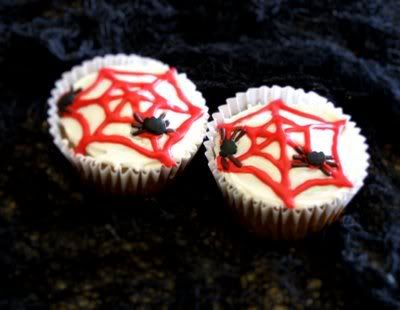 I was out to lunch yesterday with a friend and we stopped by the bookstore to look at some quilting and knitting and design books and she said, "What is up with cupcakes? They are everywhere these days!" and I'm not sure what I replied but I wholeheartedly agree. They are everywhere – and for good reason. It's the perfect little sugar package.
Fast forward to this morning, I open my email and another friend, Kara, has started a new blog. Kara is the sweetest (and one of the prettiest) girls you'll ever know. It makes complete sense that everything she makes is ultra sweet and adorable. She had more talent in her pinky toe when we met (she was 10 and I was 20) and she still could teach me a few things. Anyway – her new blog is all about cupcakes and I wanted to share her beautiful creations with you! There's some adorable Halloween ideas here. I made the mummy cupcakes a couple of years ago – I'll see if I can't dig out a picture of my own from way back when!
Another Beautiful Set of Cupcakes…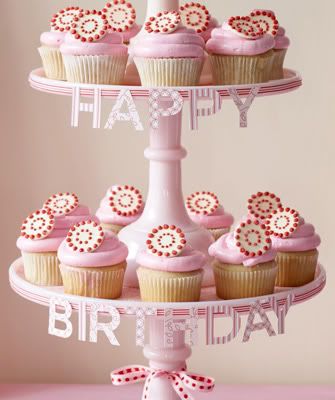 Another adorable blog that is one part sugar, one part presentation is Amy Atlas. I do not personally know her but wish I did!